Mixed-language ambiguity
The German verb "backen" means "to bake". Which of the two companies below, do you think, sells things for your back, and which one for baking?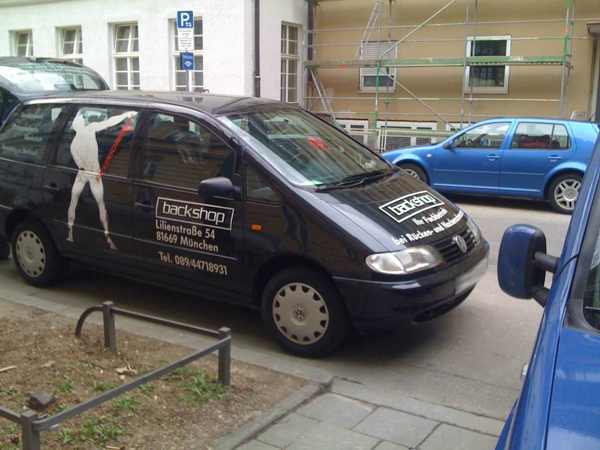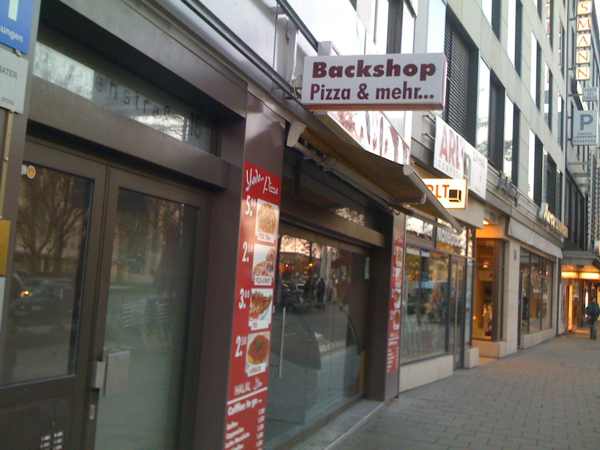 And yes, both of these photos were taken in Munich city.
Michael writes:
Zudem klingt die direkte Übersetzung "Rückenladen" wie eine vertrauenseligere Variante des Bauchladens. Und da es München ist, kriegt man zudem in keinem der Läden eine Backpfeife, höchstens eine Watschn. "Rücken Bedarf" und "Imbiss" klingen etwas alt-backen. (Ich wette allerdings, dass sich selbst ein Semmel&Brezn Laden -- also ohne Pizzas etc. -- nicht einfach Bäckerei nennen darf, ohne von gelernten Bäckern geleitet zu werden. Die Gildenmafia ist noch stark in .de)
Martin writes:
Schlimm. Aber es geht noch besser. Hier gibt es sowohl eine "Back Factory" als auch eine - Trommelwirbel, Spannung, Tusch - "Trefferia". Und ein Hotel mit Sauna und Schwimmbad wirbt mit dem Slogan "The better form of wellness".
Uli Kusterer replies: ★
Ja, die Zurückfabrik habe ich glaube ich auch schon gebloggt. Wirklich schlimm war auch ein Laden namens "Bad Design".
Steve Wart writes:
But in urban English, "bad" actually means "good", so it's actually a cool name
Uli Kusterer replies: ★
They didn't seem to agree. The shop that used to be called "Bad Design" changed their name a couple years ago. I think it's now "Bath & More" or something equally inventive.