HTMLKit, maximised windows and the Workspace
At work I'm using a cool free Windows app called HTMLKit, which has a neat Workspace window that lists files on an FTP server so you can edit them live (kind of like TextWrangler). It is a nice floating palette, but has one problem with Windows' MDI interface: The floating palette window always obscures part of maximised document windows (working with un-maximised windows in HTMLKit is sadly severely broken -- they open as eensy-weensy tiny windows and still stretch underneath the Workspace window on the right).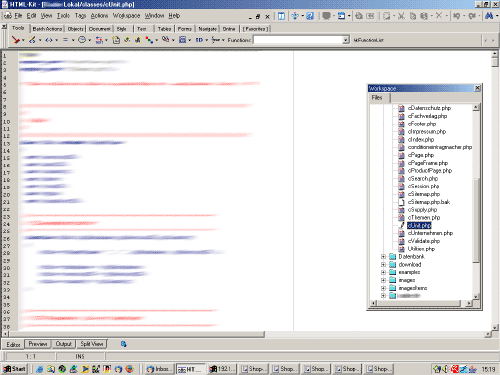 The application provides a way to collapse the Workspace window into a separate pane, but that feature is useless, because once you do that, it looks thus: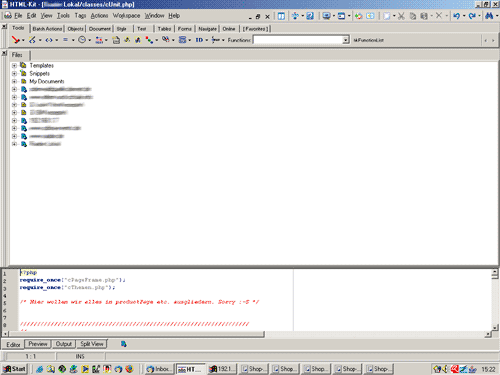 (I used to be able to at least resize the text area to be larger, but somehow this didn't work when I was making this screen shot) Why they decided to have a mainly vertical window collapse into a mainly horizontal pane, I haven't got a clue.

I finally managed to work around the problem today by not maximising the application root window (but I'm still maximising the actual document windows inside it). Since floating windows in HTMLKit are not subwindows of the application's root window, I can now place it outside the root window and have both a vertical Workspace window and document windows that open at sensible sizes while not ending up underneath it.